Product Description
| | |
| --- | --- |
| Item Name | Clutch release bearing |
| Applicable Models | Sofim 8140 |
| Code and Szie | 97260176 |
| Min Order | 1PC |
| | | |
| --- | --- | --- |
| 型 号 TYPE | 尺寸 SIZE | TRUCK APPLY |
| 996713带分离套筒 | Φ57×Φ102×56(mm) | DONGFENG EQ-153 |
| 996713K带分离套筒 | Φ57×Φ109×56.5(mm) | 大客车DONGFENG EQ-153改装车 |
| 996713KA1带分离套筒 | Φ57×Φ102×61(mm) | FAW 、DONGFENG 等重型车 |
| 996713K5带分离套筒 | Φ57×Φ102×69(mm) | DONGFENG EQ4160G32D、一汽奥威、FAW 四大 |
| 996713KH带分离套筒 | Φ57×Φ102×81(mm) | 柳特王 |
| 996713KH2带分离套筒 | Φ57×Φ102×97(mm) | 153双桥车、FAW 红桥王 |
| 996713/66带分离套筒 | Φ57×Φ102×66(mm) | 哈齿6-75变速箱、一汽等重型车 |
| 996713K/97带分离套筒 | Φ57×Φ109×96.5(mm) | DONGFENG FAW 重型车、FAW 小九吨、哈齿6-75变速箱 |
| 996713KA2-TX带分离套筒(CT5747F3) | Φ57×Φ110×59(mm) | HOWO、金龙大巴 |
| 360111A带分离套筒 | Φ47.5×Φ90×62(mm) | DONGFENG EQ-140 |
| 360111B带分离套筒 | Φ47.5×Φ90×71(mm) | DONGFENG EQ-142 |
| 360111C带分离套筒 | Φ47.5×Φ90×74(mm) | AUMAN |
| 360111D带分离套筒 | Φ48×Φ90×63 (mm) | 城市公交车 |
| 360111/145带分离套筒 | Φ47.5×Φ90×61(mm) | DONGFENG EQ-145 |
| 996714带分离套筒 | Φ57×Φ110×59(mm) | HOWO |
| 996714-TX带分离套筒 | Φ57×Φ110×59(mm) | HOWO |
| 996714BB/72带分离套筒 | Φ54×Φ110×72 (mm) | BEIBEN |
| NT5742F2带分离套筒 | Φ57×Φ110×62(mm) | 一汽奥威75H4G |
| NT5549F2带分离套筒 | Φ55×Φ113.8×63.5(mm) | AUMAN |
| 81NZ4821带分离套筒 | Φ47.5×Φ113.8×75.5(mm) | FAW 五吨王 |
| 81NZ5521带分离套筒 | Φ55×Φ113.8×75.5(mm) | FAW 九平柴 |
| 86NT5760F2带分离套筒 | Φ57×Φ113.8×80(mm) | FAW 重型车 |
| 81NZ4821大孔带分离套筒 | Φ57×Φ113.8×81.5(mm) | FAW 五吨王、哈齿、FAW 重型车 |
| 688911加强型带分离套筒 | Φ44×Φ84×51.5(mm) | 北京BJ-212 |
| 996914带分离套筒 | Φ57×Φ110×103(mm) | CUMMINS 、HONGYAN、HOWO |
| 68NT4864F2带分离套筒 | Φ47.5×Φ98.2×81(mm) | FOTON轻卡 |
| NZ5721带分离套筒 | Φ57×Φ119.6×62(mm) | FAW 巨能王、西北王 |
| 986911KA3带分离套筒 | Φ44×Φ83.3×51.5(mm) | DONGFENG EQ-1061、三吨王、扬州客车、四川王牌农用车 |
| 986911K3A1带分离套筒 | Φ35×Φ83.3×50.5(mm) | FOTON |
| 986911KA1带分离套筒 | Φ35×Φ83.3×49.5(mm) | DONGFENG 小霸王(DCD) |
| 986813带分离套筒 | Φ47.5×Φ101.7×74(mm) | FAW CA-151 |
| 986813/56带分离套筒 | Φ57×Φ101.7×56 (mm) | 韶关135、JAC 轻卡 |
| 986813/59带分离套筒 | Φ47.5×Φ101.7×59 (mm) | 韶关145、JAC 轻卡 |
| 986809KA1带分离套筒 | Φ33×Φ73.7×55 (mm) | FAW CA-1026 |
| 986809KB1带分离套筒 | Φ33×Φ73.7×65(mm) | FAW CA-1046 |
| 986809K2带分离套筒 | Φ35×Φ73.7×49.5(mm) | 郑州EQ-1060F、沈阳HAISE、JAC |
| 986911K带分离套筒 | Φ44×Φ83.3×51.5 (mm) | YUEJIN NJ-131 |
| 986911K3带分离套筒 | Φ44×Φ83.3×52.5 (mm) | DONGFENG EQ-1061 |
| 986911K/43带分离套筒 | Φ35×Φ83.3×43(mm) | FOTON |
| 986911K3/44带分离套筒 | Φ35×Φ83.3×44(mm) | DCD |
| 986911K/46带分离套筒 | Φ44×Φ83.3×46(mm) | 农用车 |
| 996713(小孔)带分离套筒 | Φ47.5×Φ102×56(mm) | EQ-153 |
| 996713K4带分离套筒 | Φ57×Φ102×76(mm) | 一汽重型车、哈齿变速箱 |
| 996713/4860F2带分离套筒 | Φ48×Φ102×76(mm) | FOTON雷奥、捷运、奥铃 |
| 996713/4845F2带分离套筒 | Φ48×Φ102×57(mm) | 宇通客车、JAC 底盘、韶关135箱 |
| CT4445F2带分离套筒 | Φ44×Φ110×62(mm) | 金龙中巴、YC4110机 |
| CT5737F0带分离套筒 | Φ57×Φ110×57(mm) | 宇通、金龙、合肥现代6900 |
| 360111/4851带分离套筒 | Φ48×Φ90×56(mm) | 太湖客车、DONGFENG 变速箱 |
| 360111/4852带分离套筒 | Φ48×Φ90×58(mm) | JAC 客车 |
| 688911/4445带分离套筒 | Φ44×Φ84×54(mm) | JAC 小康铃、一汽红塔 |
| 986911K/4034带分离套筒 | Φ40×Φ83.3×52(mm) | JAC 威铃、JAC 6800 |
| 986911K/4434带分离套筒 | Φ44×Φ83.3×51(mm) | JAC 1061小帅铃 |
| 68CT4852F2带分离套筒 | Φ48×Φ98.2×66(mm) | JAC 客车 |
| 360111/4850带座 | Φ48×Φ90×61(mm) | JAC 、DONGFENG 变速箱 |
| 986813/4853带座 | Φ48×Φ101.7×63.5(mm) | 北汽FOTON |
| 50RCT3534F0 | Φ35×Φ66.5×44.5(mm) | JBC SY6480面包车 |
| 48RCT3321F0(48RCT3301) | Φ33×Φ67.5×28(mm) | 长安、昌河、松花江等1010系列微型车 |
| 48RCT3303 | Φ33×Φ65.5×27.5(mm) | 长安之星6350系列微型车 |
| 62RCT3503 | Φ35×Φ75.5×47(mm) | 一汽红塔CA1041K2L、二吨柴油车 |
| 9686808K | Φ40×Φ82.2×23.8(mm) | FAW CA-1026、CA-1046 |
| 54TKA3501 | Φ40×Φ82.2×22.8(mm) | ISUZU轻卡、FORD面包车 |
| 70CL5781F0 | Φ57×Φ121.5×105.5 (mm) | 奥威、悍威、CA6DL等重型车 |
| 70CL6081F0 | Φ60×Φ121.5×105.5 (mm) | 奥威、CA6DL、HONGYAN重型车 |
| 86CL6089F0 | Φ60×Φ155×114(mm) | 大AUMAN、柳州霸王、陕汽大客、厦门工程车 |
| 86CL6395F0 | Φ63×Φ155×120(mm) | HOWO王、HOWO 、一汽重型车 |
| 86CL6082F0 | Φ60×Φ145×106(mm) | HONGYAN重型车、新大康、天龙綦齿九档箱 |
| 70CL5791F0 | Φ57×Φ121.5×115.5(mm) | HOWO 09款、重汽430小孔压盘 |
| 86CL6089F0/A带座 | Φ60×Φ155×114(mm) | 大AUMAN、DONGFENG 柳汽霸龙 |
| 86CL6395F0/A带座 | Φ63×Φ155×120(mm) | HOWO 、430压盘、HOWO王 |
| 78CT5737F3带分离套筒 | Φ57×Φ116.6×56(mm) | DONGFENG 12吨、陕西法斯特 |
| 85CT5740F3带分离套筒 | Φ57×Φ125×55(mm) | FAW 双桥王、一汽重型车 |
| 85CT5787F2带分离套筒 | Φ57×Φ125×104(mm) | DONGFENG EQ4160G32D牵引车 |
| 85CT5765F2带分离套筒 | Φ57×Φ125×78(mm) | DONGFENG 、春兰12吨以上重型车、6110发动机 |
| 81TKB7013带分离套筒 | Φ47.5×Φ116.6×75.5(mm) | FAW 运煤王(平头FAW ) |
| 76CT4847F2带分离套筒 | Φ47.5×Φ110×57.5(mm) | FAW CA-1061K中型车、三吨王 |
| 68CT4456F2带分离套筒 | Φ44×Φ98.2×65.5(mm) | 1061轻型车 |
| 62CT4440F2带分离套筒 | Φ44×Φ98.2×55(mm) | YUEJIN NJ-1020 |
| 68CT4438F2带分离套筒 | Φ44×Φ98.2×55(mm) | 依维柯轻型车、YUEJIN 轻卡、跃进大力神 |
| 54TKA3501带分离套筒 | Φ35×Φ82.2×48.5(mm) | ISUZU轻卡、FORD面包车 |
| 9686808KA1带分离套筒 | Φ33×Φ82.2×55(mm) | FAW CA-1026 |
| 9686808KB1带分离套筒 | Φ33×Φ82.2×65(mm) | FAW CA-1046 |
| 54CT3321-A1带分离套筒 | Φ33×Φ74.5×55.5(mm) | FAW CA-1020轻型车 |
| 54RCT3521带分离套筒 | Φ35×Φ74.5×48.5(mm) | DONGFENG 小霸王 |
| 54RCT3538F2带分离套筒 | Φ35×Φ74.5×53.5(mm) | 跃进大力神、跃进、DONGFENG 小霸王 |
| 86CL6089F0/C带座 | Φ60×Φ132×114(mm) | 大AUMAN、柳州霸王、陕汽大客、厦门工程车 |
| 86CL6395F0/C带座 | Φ63×Φ132×120(mm) | HOWO、HOWO 、430压盘、一汽重型车、道依茨机 |
| 86CL6082F0/C带座 | Φ60×Φ145×106(mm) | HONGYAN、新大康、天龙綦齿九档箱 |
| 78CT4845F2 | Φ48×Φ120×65(mm) | DONGFENG 天锦 |
| 688808 | Φ40×Φ66.7×14.5(mm) | 工农、东方红 |
| 588909 | Φ45×Φ72.7×16.5(mm) | HEIBAO、丰收27 |
| 588911/688911 | Φ52.388×Φ85.7×20.2(mm) | YUEJIN NJ-130、北京BJ-212 |
| 9688211(688711K) | Φ55×Φ91.5×22.5(mm) | FAW CA-141、DONGFENG EQ-140 |
| 588913K | Φ65×Φ97×19(mm) | 黄河JN-150 |
| 9688213 | Φ65×Φ101.7×22.5(mm) | FAW 六平柴、丰收 |
| 986708 | Φ40×Φ69.6×18.5(mm) | 北京FOTON |
| 986808K2(SF0823) | Φ40×Φ66.5×19.5(mm) | 丰田3Y、4Y/沈阳HAISE4Y |
| 996708 | Φ40×Φ68×15.5(mm) | 北京FOTON |
| 986809 | Φ45×Φ73.7×17(mm) | YUEJIN NJ-136、JBC SQC-1041 |
| 986809K | Φ45×Φ73.7×17(mm) | FAW CA-1026、CA-1046 |
| 986809K2 | Φ45×Φ73.7×17.3(mm) | 郑州EQ-1060F、沈阳HAISE |
| 996709K | Φ45×Φ74×17(mm) | YUEJIN 依维柯 |
| 986911K | Φ53×Φ83.3×19.5(mm) | YUEJIN NJ-131 |
| 986911K2 | Φ53×Φ83.3×22.5(mm) | 北京BJ-1041 |
| 986911K3 | Φ53×Φ83.3×20.5(mm) | DONGFENG EQ-1061 |
| 986910 | Φ52.388×Φ87.5×20.5(mm) | 北京BJ-212、YUEJIN NJ-130 |
| 986813/9688213加强型 | Φ65×Φ101.7×22.5(mm) | FAW CA-151、FAW 六平柴、丰收 |
| 996911K/986911K加强型 | Φ53×Φ84×19.5(mm) | 北京BJ-2020S、YUEJIN NJ-131 |
| 360111/9688211加强型 | Φ55×Φ90×18(mm) | DONGFENG EQ-140、FAW CA-141 |
| 688911加强型/588911加强型 | Φ52.388×Φ84×19.5(mm) | 北京BJ-212、YUEJIN NJ-130 |
| 996713/986813加强型 | Φ65×Φ102×22(mm) | DONGFENG EQ-153、FAW CA-151 |
| 996914 | Φ70×Φ110×25(mm) | CUMMINS |
| 986809K加强型 | Φ45×Φ74×17 (mm) | FAW CA-1026、CA-1046 |
| 986809K2加强型 | Φ45×Φ74×17.3(mm) | 郑州EQ-1060F、沈阳HAISE |
| 50RCT3534F0 | Φ35×Φ66.5×44.5(mm) | JBC SY6480面包车 |
| 48RCT3321F0(48RCT3301) | Φ33×Φ67.5×28(mm) | 长安、昌河、松花江等1010系列微型车 |
| 48RCT3303 | Φ33×Φ65.5×27.5(mm) | 长安之星6350系列微型车 |
| 62RCT3503 | Φ35×Φ75.5×47(mm) | 一汽红塔CA1041K2L、二吨柴油车 |
| 9686808K | Φ40×Φ82.2×23.8(mm) | FAW CA-1026、CA-1046 |
| 54TKA3501 | Φ40×Φ82.2×22.8(mm) | ISUZU轻卡、FORD面包车 |
| 986708 | Φ40×Φ69.6×18.5(mm) | 北京FOTON |
| 986808K2(SF0823) | Φ40×Φ66.5×19.5(mm) | 丰田3Y、4Y/沈阳HAISE4Y |
| 996708 | Φ40×Φ68×15.5(mm) | 北京FOTON |
| 986809 | Φ45×Φ73.7×17(mm) | YUEJIN NJ-136、JBC SQC-1041 |
| 986809K | Φ45×Φ73.7×17(mm) | FAW CA-1026、CA-1046 |
| 986809K2 | Φ45×Φ73.7×17.3(mm) | 郑州EQ-1060F、沈阳HAISE |
| 996709K | Φ45×Φ74×17(mm) | YUEJIN 依维柯 |
| 986911K | Φ53×Φ83.3×19.5(mm) | YUEJIN NJ-131 |
| 986911K2 | Φ53×Φ83.3×22.5(mm) | 北京BJ-1041 |
| 986911K3 | Φ53×Φ83.3×20.5(mm) | DONGFENG EQ-1061 |
| 986910 | Φ52.388×Φ87.5×20.5(mm) | 北京BJ-212、YUEJIN NJ-130 |
| 986813/9688213加强型 | Φ65×Φ101.7×22.5(mm) | FAW CA-151、FAW 六平柴、丰收 |
| 996911K/986911K加强型 | Φ53×Φ84×19.5(mm) | 北京BJ-2020S、YUEJIN NJ-131 |
| 360111/9688211加强型 | Φ55×Φ90×18(mm) | DONGFENG EQ-140、FAW CA-141 |
| 688911加强型/588911加强型 | Φ52.388×Φ84×19.5(mm) | 北京BJ-212、YUEJIN NJ-130 |
| 996713/986813加强型 | Φ65×Φ102×22(mm) | DONGFENG EQ-153、FAW CA-151 |
| 996914 | Φ70×Φ110×25(mm) | CUMMINS |
| 986809K加强型 | Φ45×Φ74×17 (mm) | FAW CA-1026、CA-1046 |
| 986809K2加强型 | Φ45×Φ74×17.3(mm) | 郑州EQ-1060F、沈阳HAISE |
| 409905K | Φ25.1×Φ45×13.8(mm) | ISUZUNHR |
| 409906K | Φ30.1×Φ54×13.8(mm) | ISUZUNKR、NPR |
| 198906K | Φ32.1×Φ63×18(mm) | 郑州EQ-1060F |
| 198905 | Φ25.1×Φ49×16(mm) | 北京BJ-130 |
| 98206 | Φ30.1×Φ53×16(mm) | YUEJIN NJ-131 |
| 129908 | Φ38.6×Φ66×18(mm) | DONGFENG EQ-140 |
| 409905K滚柱带油封圈 | Φ25.1×Φ45×13.8(mm) | ISUZUNHR |
| 409906K滚柱带油封圈 | Φ30.1×Φ54×13.8(mm) | ISUZUNKR、NPR |
| 198906K滚柱带油封圈 | Φ32.1×Φ63×18(mm) | 郑州EQ-1060F |
| 817/32ZS/YA滚柱带油封圈 | Φ32.1×Φ63×16(mm) | JAC 6800 |
| 51708ZSV/YA滚柱带油封圈 | Φ40.1×Φ75×20(mm) | JAC 6782 |
| 517/52ZSV/YA(369910K)滚柱带油封圈 | Φ52.1×Φ83×23(mm) | AUMAN |
| 512/42×2ZRSV(198908K)滚柱带油封圈 | Φ42.1×Φ73×23(mm) | 红色天马 |
| 329909A多触面型 | Φ45.1×Φ78×18(mm) | FAW 九平柴 |
| 329910A多触面型 | Φ48.1×Φ78×22(mm) | 五吨王 |
| 517/52ZSV/YA多触面型 | Φ52.1×Φ83×23(mm) | AUMAN雄师、紫罗兰 |
| 198909K多触面型 | Φ47.1×Φ78×23(mm) | EQ-153 |
| 329910多触面型 | Φ47.1×Φ78×22(mm) | HOWO |
| 129908圆锥密柱 | Φ38.6×Φ66×18(mm) | DONGFENG EQ-140 |
| 429908(409908K)圆锥密柱 | Φ38.6×Φ70×18(mm) | DONGFENG EQ-145 |
| 329908K圆锥密柱 | Φ42.1×Φ73×23(mm) | 扬州亚星 |
| 329909圆锥密柱 | Φ42.5×Φ68×18(mm) | FAW CA-151 |
| 329909K圆锥密柱 | Φ42.5×Φ68×20(mm) | 平头DONGFENG |
| 329909A圆锥密柱 | Φ45.1×Φ73×18(mm) | FAW 九平柴 |
| 51708ZSV/YA圆锥密柱 | Φ40.1×Φ75×20(mm) | JAC 6782 |
| 198909K圆锥密柱 | Φ47.1×Φ78×23(mm) | DONGFENG EQ-153 |
| 329910A圆锥密柱 | Φ48.1×Φ78×22(mm) | 五吨王 |
| 329910圆锥密柱 | Φ47.1×Φ78×22(mm) | HOWO |
| 517/52ZSV/YA(369910K)圆锥密柱 | Φ52.1×Φ83×23(mm) | AUMAN |
| 329210圆锥密柱 | Φ50.1×Φ78×22(mm) | 黄河1301、BEIBEN |
| 51710ZSV/YA圆锥密柱 | Φ50.1×Φ82×20(mm) | JAC 格尔发 |
| 329910多触面型 | Φ47.1×Φ78×22(mm) | HOWO |
| 917/45ZSV/YA圆锥密柱 | Φ45.1×Φ83×22(mm) | HOWO |
| 389910K圆锥密柱 | Φ50.1×Φ82×22(mm) | FAW J6、红色天马 |
| 517/54ZSV/YA圆锥密柱 | Φ54.1×Φ88×22(mm) | DONGFENG 柳汽霸龙 |
| 389910K圆锥密柱 | Φ50.1×Φ82×22(mm) | FAW J6、红色天马 |
| 51708ZSV/YA抗碾振型 | Φ40.1×Φ75×20(mm) | JAC 6782 |
| 517/52ZSV/YA(369910K)抗碾振型 | Φ52.1×Φ83×23(mm) | AUMAN |
| 198906K抗碾振型 | Φ32.1×Φ63×18(mm) | 郑州EQ-1060F |
| 198905抗碾振型 | Φ25.1×Φ49×16(mm) | 北京BJ-130 |
| 98206抗碾振型 | Φ30.1×Φ53×16(mm) | YUEJIN NJ-131 |
| 409907K抗碾振型 | Φ32.1×Φ62×16(mm) | 新JAC |
| 817/32ZS/YA抗碾振型 | Φ32.1×Φ63×16(mm) | JAC 6800 |
| 98907抗碾振型 | Φ35.1×Φ65×18(mm) | 新跃进、金龙 |
| 129908抗碾振型 | Φ38.6×Φ66×18(mm) | DONGFENG EQ-140 |
| 429908(409908K)抗碾振型 | Φ38.6×Φ70×18(mm) | DONGFENG EQ-145 |
| 329908K抗碾振型 | Φ42.1×Φ73×23(mm) | 扬州亚星 |
| 329909抗碾振型 | Φ42.5×Φ68×18(mm) | FAW CA-151 |
| 329909K抗碾振型 | Φ42.5×Φ68×20(mm) | 平头DONGFENG |
| 329909A抗碾振型 | Φ45.1×Φ78×18(mm) | FAW 九平柴 |
| 198909K抗碾振型 | Φ47.1×Φ78×23(mm) | DONGFENG EQ-153 |
| 329910抗碾振型 | Φ47.1×Φ78×22(mm) | HOWO |
| 329910A抗碾振型 | Φ48.1×Φ78×22(mm) | 五吨王 |
| 329210抗碾振型 | Φ50.1×Φ78×22(mm) | 黄河1301、BEIBEN |
| 409905K滚柱带调整圈 | Φ25.1×Φ45×13.8(mm) | ISUZUNHR |
| 409906K滚柱带调整圈 | Φ30.1×Φ54×13.8(mm) | ISUZUNKR、NPR |
| 198906K滚柱带调整圈 | Φ32.1×Φ63×18(mm) | 郑州EQ-1060F |
| 198905滚柱带调整圈 | Φ25.1×Φ49×16(mm) | 北京BJ-130 |
| 98206滚柱带调整圈 | Φ30.1×Φ53×16(mm) | YUEJIN NJ-131 |
| 409907K滚柱带调整圈 | Φ32.1×Φ62×16(mm) | 新JAC |
| 817/32ZS/YA滚柱带调整圈 | Φ32.1×Φ63×16(mm) | JAC 6800 |
| 98907滚柱带调整圈 | Φ35.1×Φ65×18(mm) | 新跃进、金龙 |
| 129908滚柱带调整圈 | Φ38.6×Φ66×18(mm) | DONGFENG EQ-140 |
| 429908(409908K)滚柱带调整圈 | Φ38.6×Φ70×18(mm) | DONGFENG EQ-145 |
| 329908K滚柱带调整圈 | Φ42.1×Φ73×23(mm) | 扬州亚星 |
| 329909滚柱带调整圈 | Φ42.5×Φ68×18(mm) | FAW CA-151 |
| 329909K滚柱带调整圈 | Φ42.5×Φ68×20(mm) | 平头DONGFENG |
| 198909K滚柱带调整圈 | Φ47.1×Φ78×23(mm) | DONGFENG EQ-153 |
| 329910滚柱带调整圈 | Φ47.1×Φ78×22(mm) | HOWO |
| 329910A滚柱带调整圈 | Φ48.1×Φ78×22(mm) | 五吨王 |
| 329909A滚柱带调整圈 | Φ45.1×Φ73×18(mm) | FAW 九平柴 |
| 329210滚柱带调整圈 | Φ50.1×Φ78×22(mm) | 黄河1301、BEIBEN |
| 229909滚柱带调整圈 | Φ46.6×Φ82×24(mm) | HONGYAN |
| 389910K滚柱带调整圈 | Φ50.1×Φ82×22(mm) | 红色天马 |
| 517/34ZSV/YA(198907)滚柱带调整圈 | Φ34.1×Φ57×15.8(mm) | 江苏英田 |
| 569306(9168306) | Φ30×Φ60×18(mm) | DONGFENG EQ-140、FAW CA141系列 |
| 569404(9168404) | Φ20×Φ52×16(mm) | JBC SY6474 |
Quality Insurance
1. Yuchung Power promise to offer genuine parts , OEM parts or high quality after-market parts follow the customer's choice.
2. Any quality problem of parts ,we promise to re-delivery or reduce payment.
3. Any transportation, we promise to pack in strong carton box or wood box ,even shipping by container or flight.
4. 24 hours after sales service
Payment and Transportation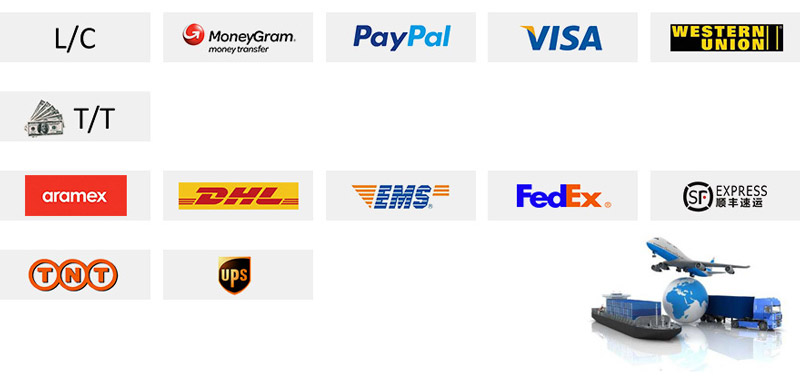 Our service
Shandong Yuchung Power Co,Ltd. we mainly manage the Commercial-Truck spare parts of Foton,Forland,Jac,Gallop,Jmc,Saic yuejin,Sinotruck,Jinbei,Dfac,Kama,T-king,Baw,Shacman,etc; Suv & Pickup spare parts of Jac-T6,Great Wall-Haval-Wingle,Foton-Tunland,Jmc-Vigus, Gonow,ect; Mini bus spare parts of Jac Refine-Suray,Foton-View,Jinbei-Haise,Joylong,ect;Construction Machinery spare parts of Sdlg,Xcmg,Liugong,Lonking,Foton-Lovol,Deutz,ect; 4 to 6 cylinder engines spare parts of Weichai Power, Yuchai,Shangchai,Yto,Fawde,Foton-cummins,DCEC,Jac-cummins,Jac-Navistar,Dcd,Quanchai,Yunnei,Sofim,Ysd,Changchai,Laidong,Xinchai,Isuzu,Lovol-Perkins,Xinchen ,ect.
Our agent brand such as Mamur, Ltk,100,Power King,Bmk,Nsk,NJ,Dozo,Cypr,Atg,Kincon,Vast,Cromard,King Pin Kit,Bochung and so on.
Body parts,such as Headlight, Signal Light, Bumper, Grille,Glass,Window,Door,Cabin,Handle,Pedal,Seat, Wheel.

Chassis parts,such as Gearbox,clutch,transmission shaft,rear box,rear bridge,wheel hub, wheel rim,seal,tire.
Engine parts, such as piston,liner,ring,pin,connecting rod ,bearing,crankshaft,gasket,oil ,filter,water pump,alternator,starter,turbocharger,clutch cover,camshaft,rocker arm,valve,engine block,injecton pump, injector,nozzle,pipe,fan,radiator.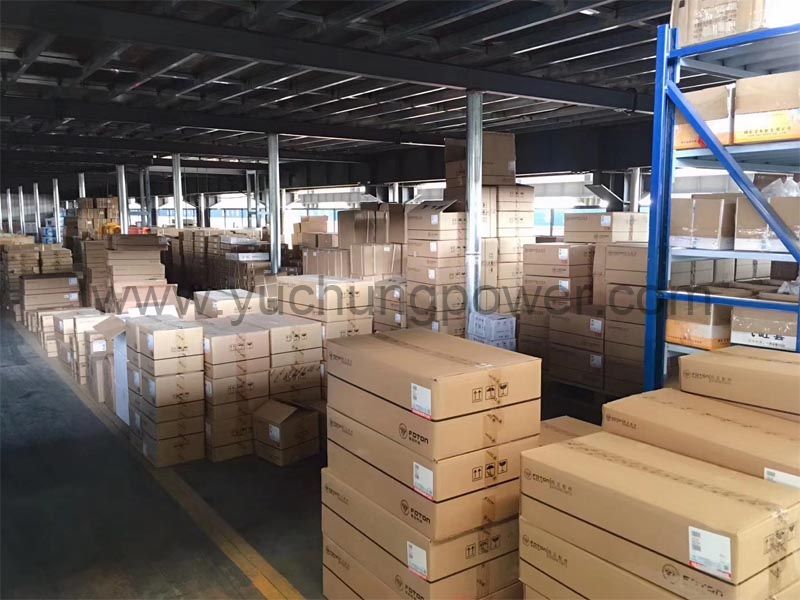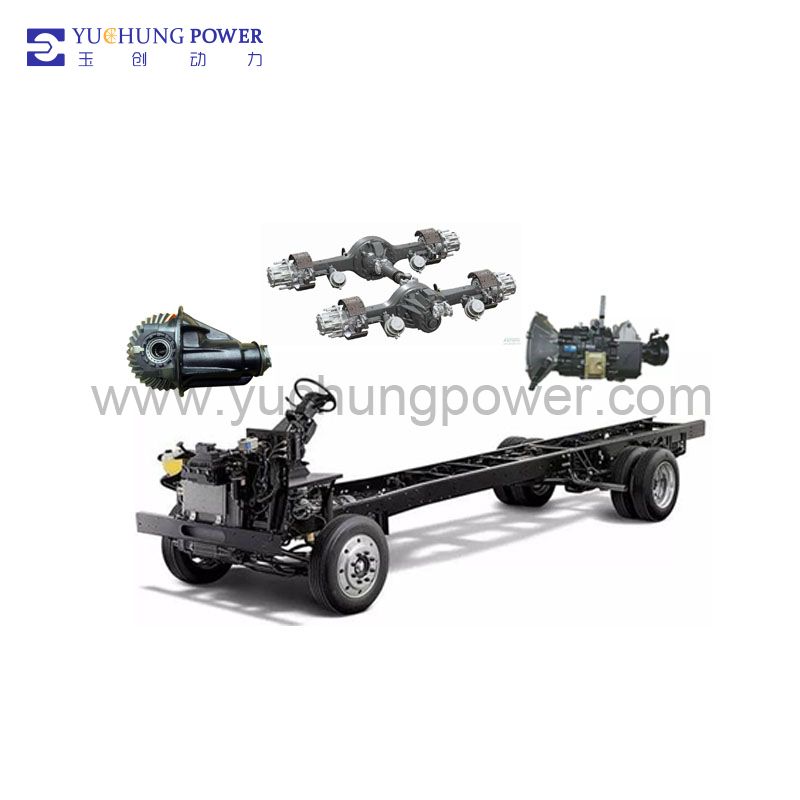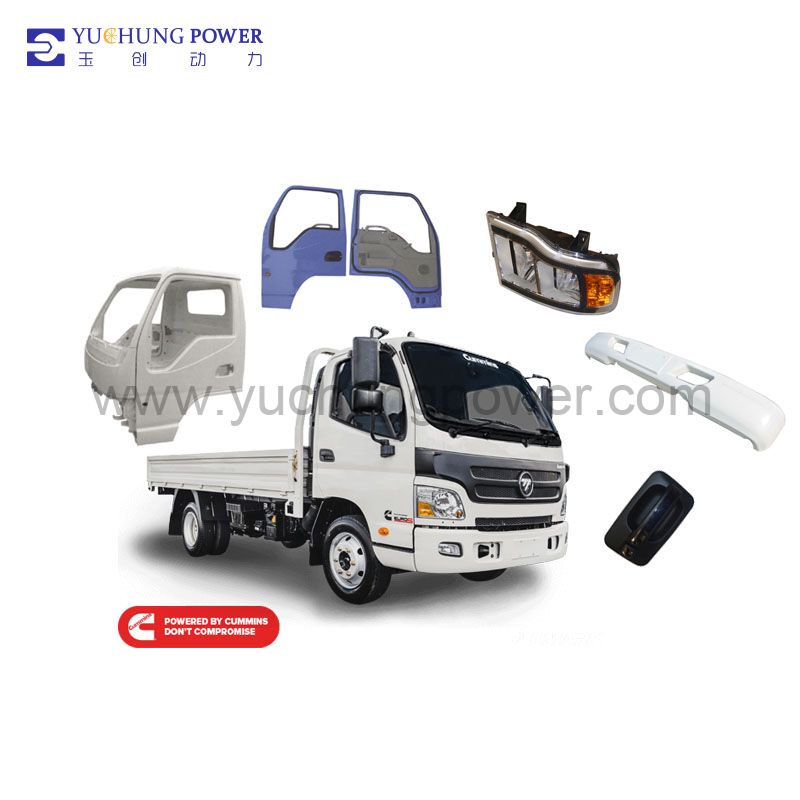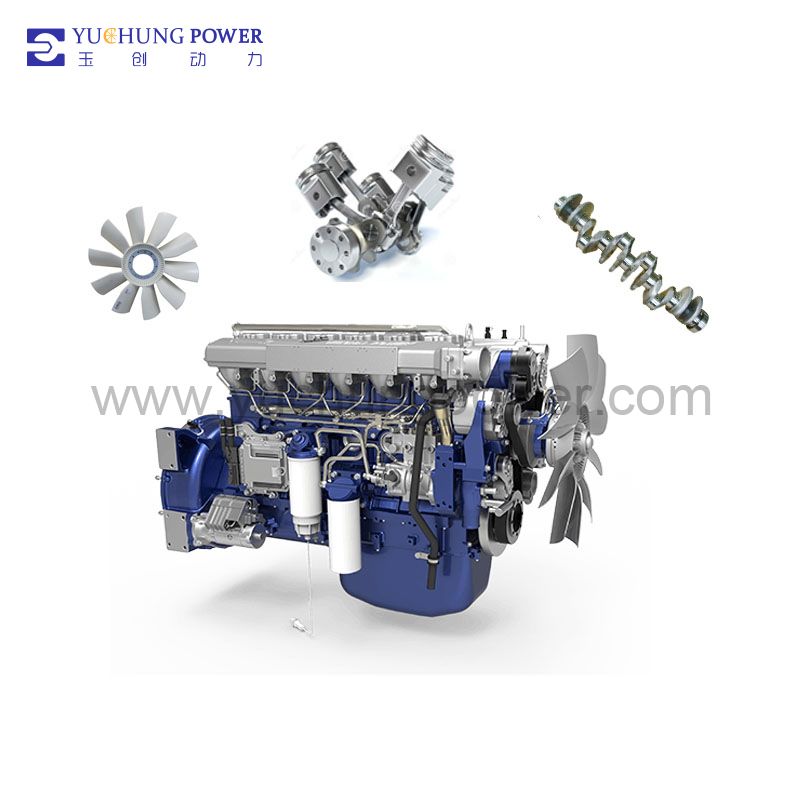 Body parts,Chassis parts and Engine parts offer
JAC LIGHT TRUCK
HFC1020 FC1025 HFC1030 HFC1035 HFC1040 HFC1040S HFC1045 HFC1048 HFC1061 HFC1063 HFC1068 HFC1083 HFC6700 HFC6800 HFC6832 X200 E3 E5 E6 E7 V3 V5 V6 V7
JAC HEAVY TRUCKGALLOP
A5 K5 K7 HFC1134 HFC1131 HFC3045 HFC3048 HFC3072 HFC4253
JAC BUS
REFINE SUNRAY JAC6700 JAC6710 JAC6782 JAC6800 JAC6810
JAC PICKUP
T6 T8
FOTON&FORLAND
BJ102 BJ1032 BJ1036 BJ1039 BJ1046 BJ1049 BJ1069 BJ3042 BJ3043 BJ3052 BJ3062 BJ3072
FOTON MINI BUS
FOTON VIEW
FOTON PICKUP
FOTON TUNLAND
JMC & ISUZU
JMC1020 JMC1030 JMC1040 N900 NKR98 NKR100P 600P 700P PICKUP
SINOTRUCK
HOWO
SAIC YUEJIN
NJ1020 NJ1028 NJ1040 NJ1043 NJ1062 NJ3028 NJ3043 S50 S100 SOFIM H100 H300 H500
DFAC
EQ1022 EQ1030 EQ1032 EQ1040 EQ1044 EQ1045 EQ1060 EQ1074D9 CAPTAIN
JINBEI
SY1033 SY3040 SY3090 HAISE JOYLONG
KAMA
KAMA
T-KING
T-KING
BAW
BAW
CONSTRUCTION MACHINERY
SDLG XCMG LIUGONG LONGKIN SHANTUI DEUTZ-TD226B WP4G WP6G WP7 YC6108G YC6B125 YC6J125 YCD4R11G YCD4J22G YTO YT4B2Z-24 & YT4A2-24
WEICHAI 6 CYLINDER
WD615 WD618 WD10 WD12 WP10 WP12 WP13

WEICHAI 4

CYLINDER

YZ485 YZ485ZLQ YZ490D YZ4102 YZ4102ZLQ YZ4102QF YZ4105QF YZ4105ZLQ YZ4108 YZ4110 YZ4DA1 WP2.1 WP2.5 WP2.7 WP3.2 WP3.7 WP4.1 WPVM
YUCHAI
YC4F YC4S YC6B YC6J YC6K YC6M YC6T YC4102 YC4105 YC4108 YC4110 YC4112 YC6105 YC6108 YC6112 YC4D12-21 YC4E140-20 YC4F90 YC4F115-30 YC4G180-20 YC4S160 YC6J190 YC6MK375
SHANGCHAI
D6114 & C6121 & SC9D-220
HUAFENG
WF4100 WF4102 ZHAZG1 ZHBG14
FOTON CUMMINS
ISF2.8 ISF3.8
DCEC
4BT 6BT 4CT 6CT 4B3.9 6C8.3 6L ISBe ISCe ISLe
DCD
CY485 CY490 CYQD32 CY4100 CY4102 CY4102QBZL CY4102EZL CY4105 CY4110
FAWDE
WX485 WX490 WX4100 WX4102 WX4110 WX4113 CA4DF2 CA4DX22 CA4DX23 CA4DF3 CA6110 CA6113 CA6DF1 CA6DF2 CA6DL CA6DM
YUNNEI POWER
YN490QB YN490ZLQ YN4100QB YN4100QB-2 YN4100QBZL YN4102QB YN4102QBZ YND19 YND20 YND25 YND30
JAC HFC4DA1
HFC4DA1-1 HFA4DA1-2B
JAC CUMMINS
HFC CUMMINS 2.8/3.8
YANGDONG
YSD480 YSD485 YSD490 YSD490ZL
CHANGCHAI
475 480 485 490 4L68 4L88 4F18 4B26 4F20 CZ2102 CZ4110 4D20 4D28
ISUZU & JMC 493
4JB1 4JK1 4JG1 JX493Q1 JX493ZLQ3 JX493ZQ4A
ISUZU & FOTON 493
BJ483 BJ493 BJ493ZLQ
LOVOL PERKINS
Perkins Phaser 135Ti
XINCHEN POWER
4G24 4RB2 DK4A DK4B DK5B ZD25TCR
GREAT WALL
HAVAL WINGLE 5 TFR H2/3/5/6 M4 C30 C50 GW4D20 GW4G15 GW4G15B
LAIDONG
LD380 LD480 LD495 4L18 4L22 4L23